UMMS geneticist explains limitations of Lanza DNA study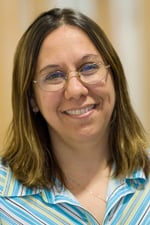 Heidi A. Tissenbaum, PhD, professor of molecular medicine, spoke to CNN's Suzanne Malveaux about recently revealed plans to study the DNA of Sandy Hook shooter Adam Lanza for abnormalities and mutations.
During the live interview, Dr. Tissenbaum expressed concern that because of the limited sample size and lack of a control for comparison, an analysis of Lanza's DNA would provide little scientifically useful data.
"It's impossible to gain much information from a sample size of just one," said Tissenbaum. "Accurate genetic studies analyze hundreds of samples to find strong correlations."
"The other problem is, we don't know what we're looking for," said Tissenbaum.
Related: Dr. Tissenbaum speaks to ABCNews.com about the Lanza DNA study