Page Menu
Resources for Practicing Professionals
The Meyers Primary Care Institute (MPCI) produces a range of curricula and training materials for practicing professionals. Many of these are a result of research projects that develop and test interventions to benefit patient care.
Below is an overview of some of our resources for practicing professionals.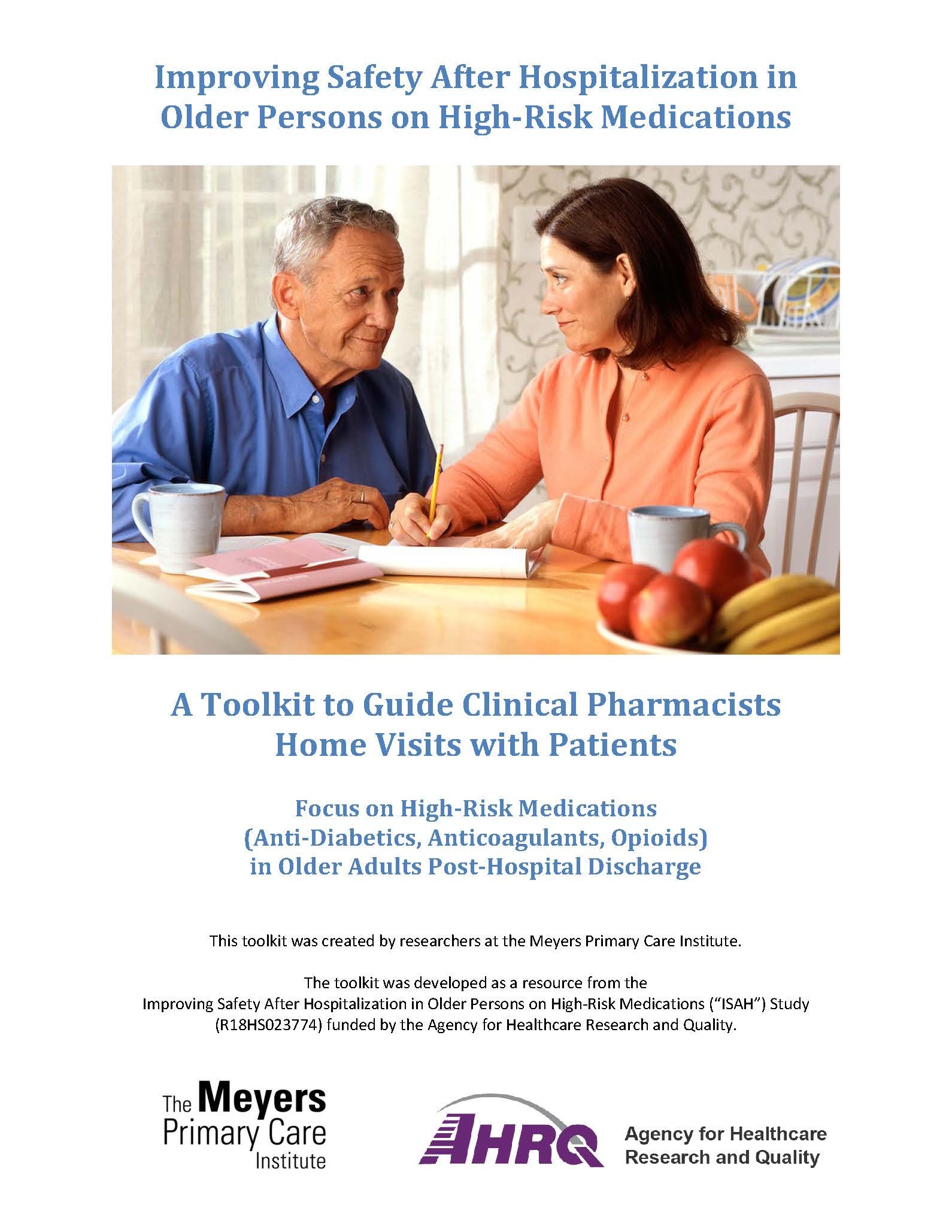 This toolkit was developed for the implementation of a clinical pharmacist home-based intervention that includes home-based assessments of high-risk medications, home-based patient medication education, primary care provider communication, and follow-up via telephone patient assessment (and additional PCP communication as necessary). Click here to view the clinical pharmacist training presentation.


Warfarin Communication Toolkit for Nurses
This toolkit improves communication related to the management of warfarin in long-term care settings. The toolkit introduces training materials and resources to help adapt communication practices. These materials are based on the principles of effective standardized communication that includes four components: Situation, Background, Assessment, and Recommendation (SBAR).
This work was funded by the Agency for Healthcare Research and Quality.
Caring for Residents with Dementia: A Guide for Behavior Management and Evidence-Based Medication Use
This toolkit improves the quality of life and care of elders living with dementia. The toolkit is tailored to interdisciplinary clinicians who work in long-term care settings.
This work was a joint collaboration between MPCI and Qualidigm, funded by the Agency for Healthcare Research and Quality.