Page Menu
Mike Ennis, MD - Co-Director of Learning Communities, Head of Blackstone House, and Blackstone House Mentor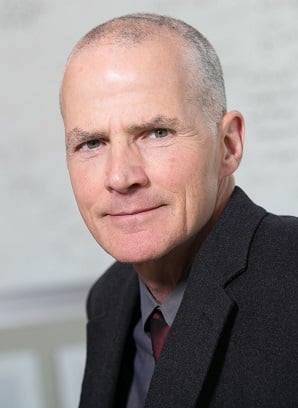 Originally from the Bronx, Dr. Ennis did his undergraduate studies at Williams College and attended medical school at the University of Rochester School of Medicine and Dentistry. He came to Worcester to do his family medicine residency at the UMass Chan Medical School where he served as chief resident in family medicine.
Dr. Ennis practices full-spectrum family medicine at Hahnemann Family Health Center, where he has been seeing patients and training residents since 1986. In his practice, which includes obstetrics, Mike has cultivated continuity relationships with multiple generations of families stretching beyond 3 decades. He is a Professor in the Department of Family Medicine and Community Health. Dr. Ennis' clinical interests include family-centered maternity care, multicultural care, and travel medicine. His educational activities focus on training residents in family medicine and teaching clinical skills to students at all levels. He also focuses on teaching faculty about mentoring medical students and residents. Dr. Ennis serves as the Assistant Dean for Student Advising. In this role, he has a strong interest in medical student career development. He is one of the founders of learning communities at UMass and he continues to serve as Co-Director of the Learning Communities Program. Mike has been the recipient of multiple teaching awards as well as the Chancellor's Award for Excellence in Mentoring. He was also honored with Gold Foundation's Leonard Tow Humanism in Medicine Award. In addition, Mike serves as the faculty advisor to the UMass Chapter of the Gold Humanism Honor Society.
Mike lives in Worcester with his wife, Anita, who is also a family physician, and their three children: Jackson, Hannah, and Isaac. He thoroughly enjoys living in, working in, and exploring Worcester, which has inspired him to become a "Wuss-taah" zealot taking frequent opportunities to share the joy of experiencing our community. He is an outdoor enthusiast enjoying running, mountain-biking, hiking, skiing. He also has a passion for intrepid international travel to uncommonly visited places.
"If you want others to be happy, practice compassion. If you want to be happy, practice compassion." - Dalai Lama