Su-Myung Jung accepted a faculty position at Sungkyunkwan University in South Korea
Date Posted: sábado, mayo 01, 2021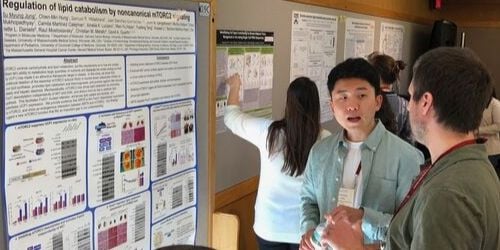 Congratulations to post-doctoral fellow Su-Myung Jung who recently accepted a faculty position as a tenure track assistant professor at Sungkyunkwan University. Not only is it one of the top five universities in South Korea, but it's also his alma mater.
While in the Guertin lab, Su-Myung published several impact papers on brown fat metabolism and mTORC2 signaling and he helped to set up an exciting ongoing collaboration with Cholsoon Jang's lab (UC Irvine).
He was funded by the American Diabetes Association (2018-21) during his time working in our lab. We look forward to his continued success.