Page Menu
Diversity in Recruitment Committee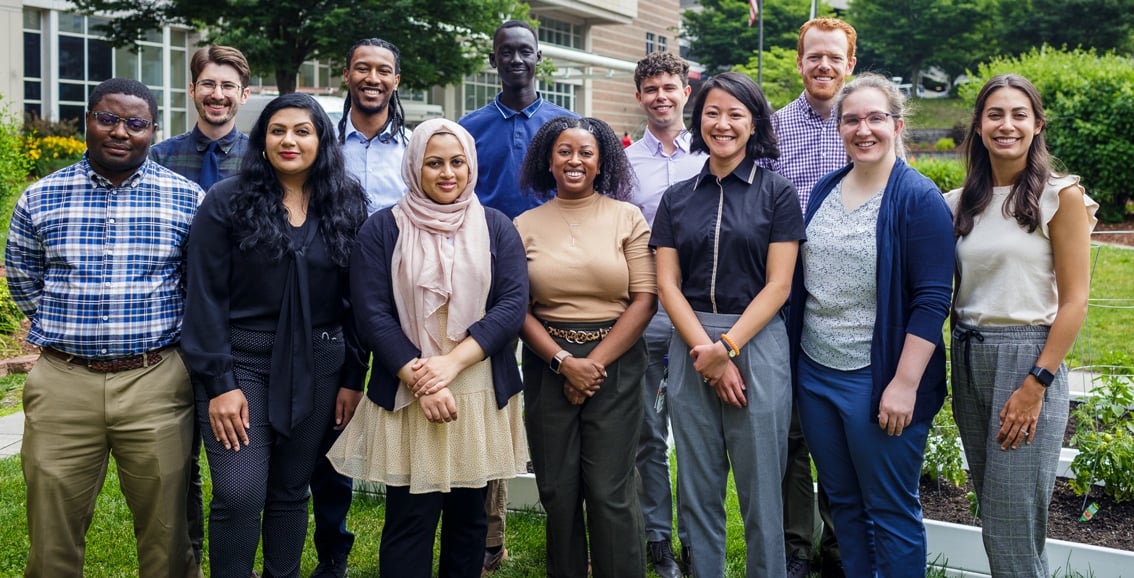 The Physician as Leader rotation occurs in each year of residency. PAL-1 offers time for interns to learn more about the diverse community of Worcester.


Diversity in Recruitment Committee
The DIR is committed to fostering an environment of acceptance, support, and representation of diverse perspectives. Our work is an attempt to bridge the gap between the providers we train and the populations we serve. Over the past several years, we have worked to integrate a holistic review of all applicants that acknowledges that physicians who experience social inequalities on a daily basis face unique challenges in their educational journey.
In addition to academic and clinical strengths, we actively pursue applicants who bring diverse perspectives through their lived experiences. This includes race, ethnicity/culture, gender identity, sexual identity, religion, refugee or immigrant experience, socioeconomic status, first generation college student status, personal or family hardship, disability/differently-abled experience, and life experience in underserved urban or rural communities. We are also looking for residents who have demonstrated a strong commitment to anti-racism work or advocacy to combat inequality in support of people of all identities.
The Diversity in Recruitment Committee is co-chaired by Nicole Somes, MD, PGY-2, Stephany Giraldo Eierle, DO, MPH, PGY-3 and Michael Smith, MS, Associate Director of Admissions. This year, more than half of all residents are members of the task force alongside numerous faculty and central residency staff. We are working to improve outreach to applicants who experience social inequalities, and to counteract bias in our interview selection, application review, interview questioning, and ranking processes.