Page Menu
Cost Analysis & Compliance
The Cost Analysis & Compliance department provides a wide range of services and oversight relating to ensuring the University is in compliance with the Uniform Guidance and the Cost Accounting Standards which are the principles for determining the costs applicable to research and development, training, and other sponsored work performed by colleges and universities under grants, contracts, and other agreements with the Federal Government. These agreements are referred to as sponsored agreements.
The division is also responsible for ongoing compliance, the compilation, submission, and training regarding the University's indirect cost proposal. This process necessitates the annual Space Surveys and requires the annual Time and Effort Certifications. See below for more information regarding the Effort Certification and Space Surveys.

Contact the Cost Analysis & Compliance team if you need access to ECRT or Archibus by emailing: ECRT.Administrator@umassmed.edu or SPACE.Administrator@umassmed.edu


Effort Reporting
The Effort Certification period for fiscal year 2019 is: July 24th for Department Administrators and opens August 14th for PI's. Effort certification will close on September 13, 2019. Effort is certified in the ECRT application.
Helpful Hints (At-A-Glance-Sheet)
FAQ's
ECRT Technical/Computer Requirements
ECRT PowerPoint Presentation
Cost Sharing
Department Payroll Report
Salary Cap Worksheet
Terminated PI
Policies and Information
Effort Commitments and Salary Charges on Sponsored Projects Policy
Cost Sharing Policy
Request Exception 95% Effort Rule
2 CFR Part 200
Online Space Survey
The Space Survey period for fiscal year 2019 is: July 24th - September 27, 2019. The Space Survey is completed using the Archibus application.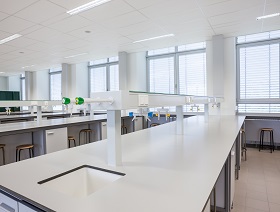 Helpful Hints (At-A-Glance-Sheet)
FAQ's
Archibus Technical/Computer Requirements
Archibus PowerPoint Presentation
Instructions for the Annual Space Survey
How to Copy Room Record Information
Room Function Codes Definitions
How to Update Room Function Codes, PI's, Occupants, and/or Grants within a Room
How to Change a Password
Helpful Tips
When logging into Archibus, please wait for the top Project box to populate with UMASS - PRD before entering your credentials. Your user-name will automatically be in CAPS when properly connected to the server.
You can also try putting the Archibus URL as a Trusted Site under Internet Options/Security.
Please email SPACE.Administrator@umassmed.edu if you forget your password instead of using the "I forgot my password" link on the login page
Announcements
Space Survey for FY2019 begins on 7/24/2019. The survey must be completed by 9/27/2019.
Effort Certification begins on 7/24/2019 for Department Administrators and begins on 8/14/2019 for PI's. The effort certifications must be fully completed by 9/13/2019.
Connect with Cost Analysis & Compliance

Cost Analysis & Compliance
Financial Services
South Street Campus, 2nd Floor
333 South Street
Shrewsbury, MA 01545


Cindy Nicholson
Cost Analysis & Compliance Supervisor
Cynthia.Nicholson@umassmed.edu
744-455-4397
John Legere
Cost Analyst
John.Legere@umassmed.edu
508-856-4974

Email:
ECRT.Administrator@umassmed.edu
SPACE.Administrator@umassmed.edu


Staff Listing