Page Menu
International Committee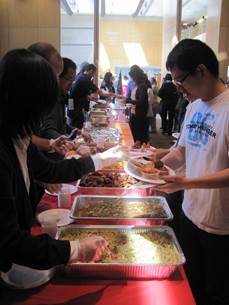 The International Committee works to support a welcoming and more inclusive environment for international employees, students, and scholars. The committee, in collaboration with the Immigration Services Office of Human Resources, works to assure a seamless transition into Massachusetts and UMass Chan Medical School.
Co-Chairs: Vanessa Paulman and Robert Layne
Relaxed Public Speaking Group
The Relaxed Public Speaking Group, spearheaded by the International Committee, meets once a month to practice speaking in a casual setting and receive feedback. The meetings provide an opportunity for participants to build confidence and skills in public speaking. It's also a great opportunity to practice English. All students, postdocs, faculty, and staff are welcome.
Immigrant Stories
The International Committee sponsors the Immigrant Stories "Everyone is Included in our Community!", a virtual storytelling series, where colleagues across the UMMS enterprise share their journey to America and UMass Medical School.