Research in the Harlan lab discovered a rare genetic defect that affects human beta cell function
Findings published in The Journal of Clinical Investigation, December 2018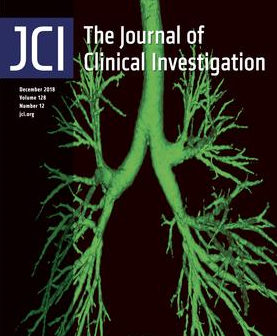 UMass Diabetes Center of Excellence (DCOE) researchers have once again collaborated with Vanderbilt on a type 1 diabetes (T1D) study. Investigations have extended to the study of islets isolated from individuals who died sometime after being diagnosed with T1D. Results of their work "Human islets expressing HNF1A variant have defective beta cell transcriptional regulatory networks," was published in The Journal of Clinical Investigation, December 2018.
J Clin Invest. 2018 Dec 3. pii: 121994. doi: 10.1172/JCI121994
"We have enjoyed a long and fruitful collaborative partnership with scientists from Vanderbilt using ever more sophisticated tools and analytical engines to explore human islet biology," said David M. Harlan, MD, William & Doris Krupp Professor of Medicine and co-director at the UMass DCOE. "While a minority of the cases, our detailed study of donor islets is finding evidence that T1D is often not as simple and uniform as is taught in the textbooks, i.e. the islet insulin producing "beta cell" is the passive victim of the individual's immune system which attacks and kills it."
In this particular published report, a young man had been treated for 17 years for presumed T1D, and the group found that a rare genetic defect had caused his beta cells to function improperly. "Ultimately, as we do the hard work necessary to understand T1D with sufficient granularity to rationally develop curative therapies, the UMass DCOE with great partners like those from Vanderbilt [who lead this study's efforts] continue to uncover previously unknown nuances of disease causality," Dr. Harlan added.
Abstract: Human islets expressing HNF1A variant have defective beta cell transcriptional regulatory networks
Using an integrated approach to characterize the pancreatic tissue and isolated islets from a 33-year-old with 17 years of type 1 diabetes (T1D), we found that donor islets contained beta cells without insulitis and lacked glucose-stimulated insulin secretion despite a normal insulin response to cAMP-evoked stimulation. With these unexpected findings for T1D, we sequenced the donor DNA and found a pathogenic heterozygous variant in the gene encoding hepatocyte nuclear factor-1α (HNF1A). In one of the first studies of human pancreatic islets with a disease-causing HNF1A variant associated with the most common form of monogenic diabetes, we found that HNF1A dysfunction leads to insulin-insufficient diabetes reminiscent of T1D by impacting the regulatory processes critical for glucose-stimulated insulin secretion and suggest a rationale for a therapeutic alternative to current treatment.