UMass Chan Medical School hosts American Diabetes Association Step Out Walk to Stop Diabetes
Date Posted: Monday, September 26, 2016

On Saturday, September 24, the UMass Diabetes Diabetes Center of Excellence hosted the 2016 Central MA Step Out Walk to Stop Diabetes. The signature fundraising event for the American Diabetes Association took place on the UMass Chan Medical School campus. More than 1000 people participated, including DCOE faculty, staff and families. It was a dramatic increase from its campus debut in 2010 with 370 participants.
Walkers enjoyed either a one-mile or three-mile route, as well as a Diabetes Information Expo & Family Fun Day. Entertainment included representatives from the Red Sox, Patriots, New England Revolution, Worcester Bravehearts & Worcester Railers.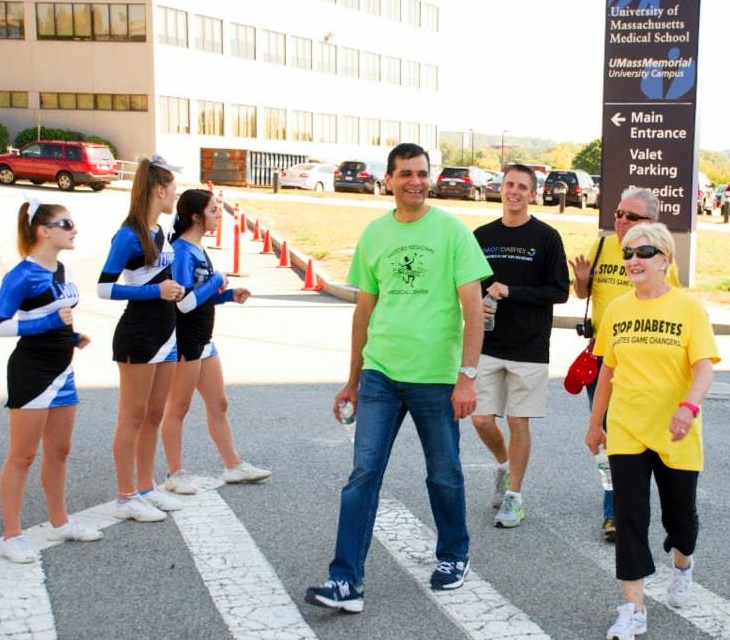 DCOE Endocrinologist Dr. Samir Malkani (Green Shirt)
The event came very close to meeting the $250,000 fundraising goal which goes towards research and programs for prevention, better management and ultimately a cure.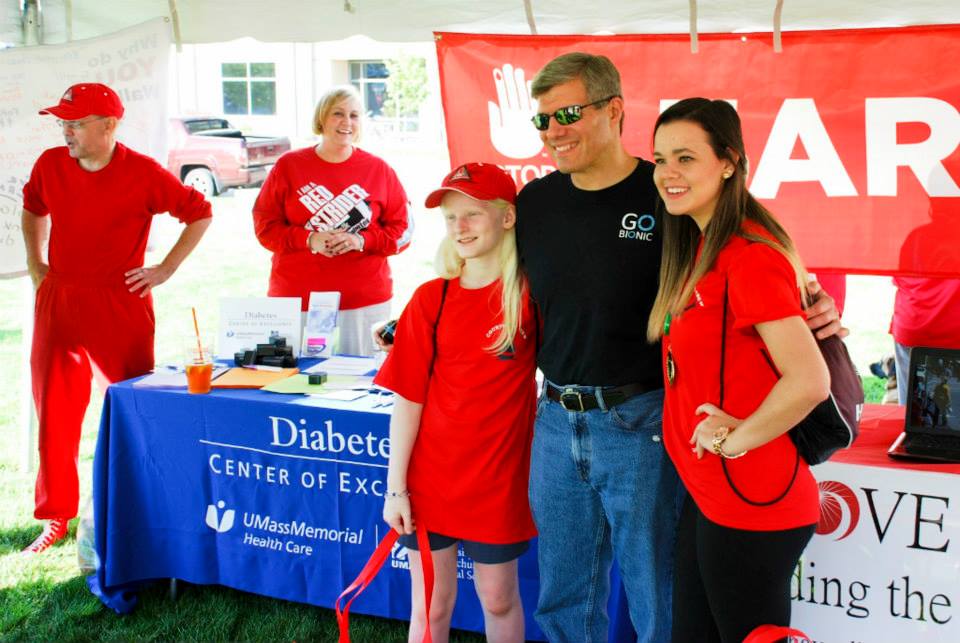 Ed Damiano, PhD, Boston Univeristy, explaining his "bionic pancreas" project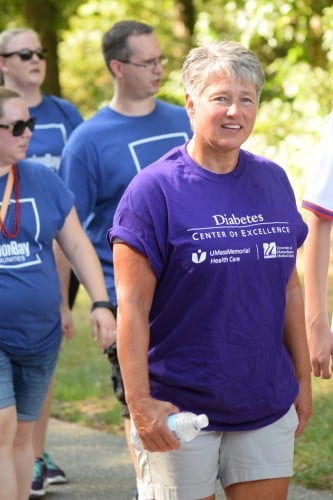 DCOE Endocrinologist Dr. Asem Ali