Page Menu
UMass Diabetes Center of Excellence in the Community
Celebrity Wiffle Ball at Joslin Diabetes Camp: Diabetes Center of Excellence researcher Michael Brehm, PhD (Boston Strong shirt) and Clinical Research Assistant Dan O'Brien (purple shirt) played on a team with local radio and TV personalities. The campers, all living with type 1 diabetes (T1D) , cheered on their staff, but also cheered Dr. Brehm, who also lives with T1D.
Laura Alonso, MD, representing the UMass Diabetes Center of Excellence in the Boston Marathon: A practicing Endocrinoligist and researcher in the DCOE, Dr. Alonso finished the Boston Marathon, despite the "less than perfect" weather.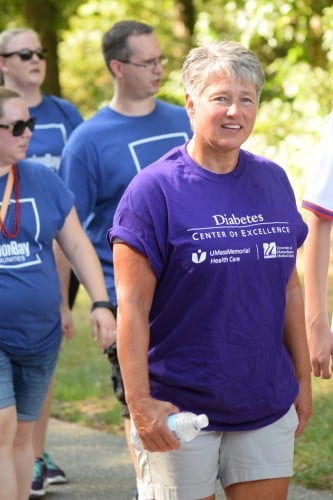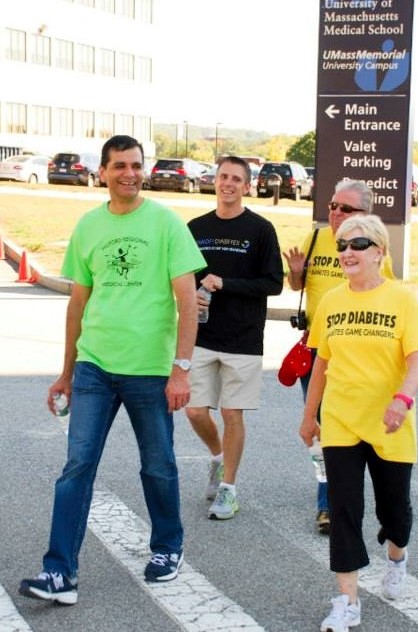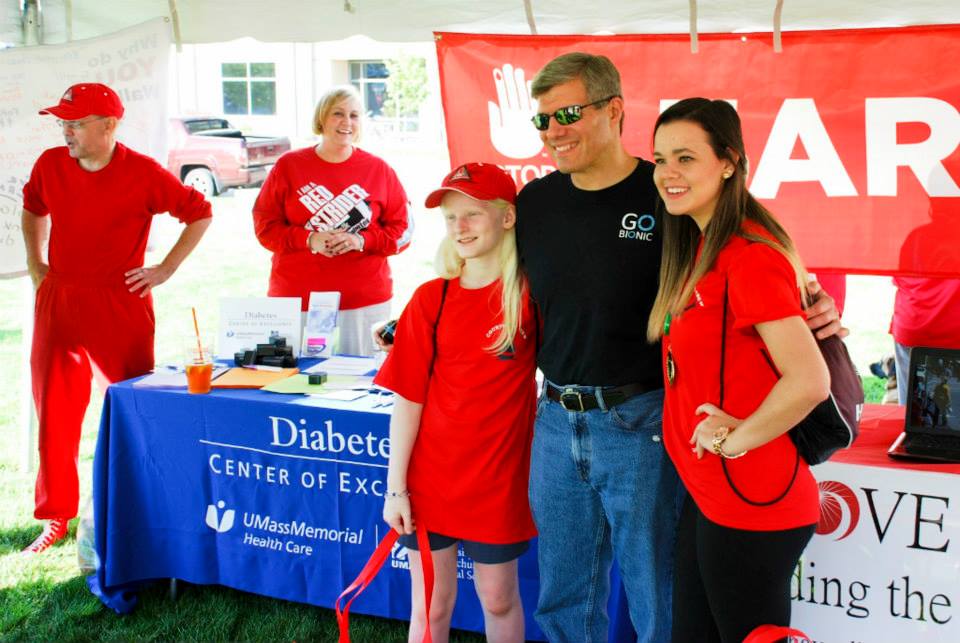 American Diabetes Association Walk to Stop Diabetes: The ADA's signature fundraising event was hosted by the UMass Diabetes Center of Excellence for several years.