Page Menu
Event Details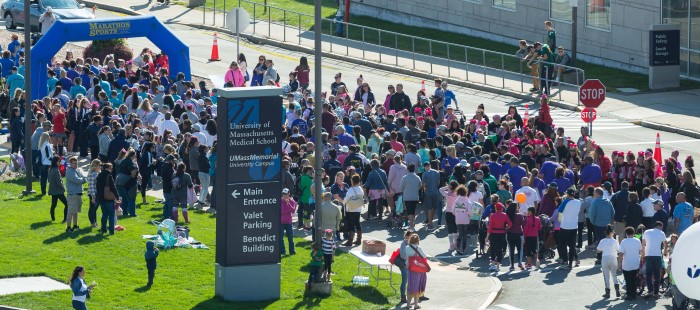 Each September, thousands of people just like you gather on the campus shared by UMass Medical School and UMass Memorial to show their commitment to the fight against cancer. The money raised supports adult and pediatric cancer research and care, and clinical trials of new potentially lifesaving therapies taking place right here in Central Massachusetts.
History
Dottie Manning witnessed firsthand the devastating effects of cancer. First, she and her husband Dan Manning Sr. lost their son Danny to the disease in 1994. More devastating loss followed just two years later, when Dan Sr. lost his battle.
It was then that Dottie and family friend Bob Haynes decided it was time to take a stand. Together, they started a large-scale fundraising event to fight cancer, and in 1999 the walk was born. Since then, the UMass Cancer Walk and Run has become the largest, one-day, single-location fundraising event in our area.
Best Fundraising Event 2019 - Worcester Magazine