Page Menu
Scot A Wolf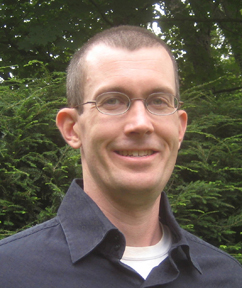 Inventions:
Title: Broadening the Precision and Targeting Range of Cas9 through DNA Binding Domain Fusions and PAM Recognition Mutations. UMMS14-68, 16-26; Patent Pending.
New Cas9 technology with improved activity, precision, and sequence targeting range. This new Cas9 nuclease-DNA targeting unit chimera utilizes programmable DNA binding domain for editing specificity. The chimeric nuclease complex allows for conjugation of other Cas9 variants to reduce off-target and undesired editing of the genome. This improved Cas9 technology will have application for future human gene therapy.
Title: Cas9 Effector-mediated Regulation of Transcription and Differentiation in Human Pluripotent Stem Cells. UMMS14-12; Patent Pending.
This invention provides novel methods of and systems for modifying the transcriptional regulation of stem or progenitor cells to promote their differentiation or reprogramming of somatic cells. Further, the labeling and editing of human genomic loci in live cells with three orthogonal CRISPR/Cas9 components allow multicolor detection of genomic loci with high spatial resolution, which provides an avenue for barcoding elements of the human genome in the living state. This technology provides a much needed system that can be used to promote differentiation of a stem, progenitor or precursor cell population and can be used in a directed approach to identify genes related to cell differentiation down desired lineage pathways.
Innovation Topics: Gene Therapy, CRISPR, Gene editing, Research Tools, Imaging, Stem cell/Stem cell Therapy