Page Menu
Melissa J Moore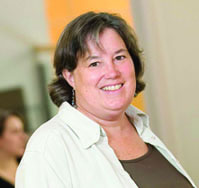 Inventions:
Title: Developing of Soluble FLT1 Targeting Therapeutics for Treatment of Preeclampsia. UMMS15-50. Patent Pending.
Title: Nucleic Acid-guided, Thermostable Restriction Enzyme for DNA and RNA. UMMS15-41.
Title: OmniPrep: An Optimized Method for Making Strand-specific Deep Sequencing Libraries from Diverse RNA Inputs and Small Sample Sizes. UMMS14-03; Patent Pending.
Title: Genome-wide Mapping of 5' and 3' End Sequences as well as Poly(A) Tail Length of Capped Transcripts with Single-nucleotide Resolution Using High-throughput Sequencing. UMMS13-35; Patent Pending.
Title: DEDUCING EXON CONNECTIVITY BY RNA-TEMPLATED DNA. UMMS09-38; Patent 8,975,019
Title: Mammalian Cell Lines for High Throughput Screening for mRNA Splicing Inhibitors. UMMS09-06.
Innovation Topics: RNAi/micro-RNA Therapy, Eclampsia/Preeclampsia, Obstetrics, Research Tools, Restriction enzyme, Sequencing, Genomics, Transcriptomics, Gene expression, Autism, Amyolateral Sclerosis (ALS)