Page Menu
Victor Ambros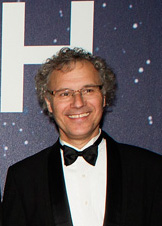 Inventions:
Title: Method for Efficient Preparation of cDNA Libraries from Small RNAs. UMMS14-04; Patent Pending.
A novel method for generating cDNA libraries from unprecedented low quantities (e.g., pg and sub-pg range) of RNA is described herein. Using this method, cDNA libraries can be generated from a range of biofluids as well as from limited tissue volumes isolated from size-limited pathology specimens including biopsy tissue blocks, from small numbers of pure populations of cells isolated from laser capture microdissection of heterogeneous cell populations, and from small numbers of model-organisms. The methods can incorporate one or more novel components including (i) the reduction of gel purification steps, (ii) seamless transition between ligation and RT using sequential reactions in a single tube, and (iii) incorporation of biotinylated nucleotides in the RT reaction to permit efficient purification of cDNA prior to PCR.
Title: ISOLATING CIRCULATING MICRORNA (MIRNA). UMMS12-57; Patent 9,896,683.
This invention provides methods for isolating circulating small RNAs from plasma/urine, CSF, or tissue samples, the method comprising using an alkaline phenol:chloroform extraction, and methods of use thereof, including for the detection, prognosis, and/or monitoring of disease in a subject. These methods significantly increase the yield of many assayable small RNAs such as miRNA, some by tenfold or more over present standard methods.
Innovation Topics: Diagnostics, Medical Devices, Research Tools, Sequencing, RNAi/micro-RNA Therapy