Congratulations
Date Posted: Thursday, February 06, 2020

Congratulations to the following BMP Student who successfully defended his thesis and was awarded a PhD in January 2020. We're grateful to witness your achievement after many hours of hard work. Best wishes for your future!
Spencer Adams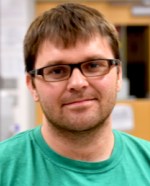 Date: 01/29/2020
Mentor: Stephen Miller, PhD
Title: "Deconstructing bioluminescence: from molecular detail to in vivo imaging"