Celia Schiffer appointed Arthur F. and Helen P. Koskinas Chair
Date Posted: Monday, April 25, 2022
Roberto Caricchio, Michelle Kelliher and Celia Schiffer appointed to endowed chairs
The University of Massachusetts Board of Trustees voted to approve three faculty appointments to endowed chairs at recent meetings.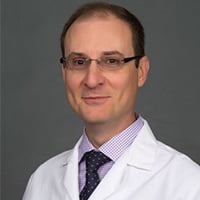 Roberto Caricchio, MD, a newly recruited professor of medicine and chief of the Division of Rheumatology in the Department of Medicine, was named on April 13 to the Myles J. McDonough Chair in Rheumatology.
Dr. Caricchio, who begins at UMass Chan on June 30, is a highly esteemed and sought-after academic rheumatologist who is nationally recognized as an expert on lupus. While a core member of the COVID-19 Response Team at Temple University Hospital in Philadelphia, he spearheaded the development of a new strategic therapeutic approach to treating patients with COVID-19-induced cytokine storm. He is frequently invited to speak at local, national and international meetings to discuss hyperinflammatory response that occurs during COVID-19 pneumonia in the general population and the risk of COVID-19 infection and flares upon vaccination for lupus patients.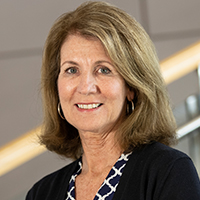 Michelle A. Kelliher, PhD, professor of molecular, cell & cancer biology and co-leader of the Cancer Genetics Program, was appointed in December as the inaugural recipient of the Our Danny Cancer Fund Chair in Biomedical Research. The endowed chair was formally established by the UMass Board of Trustees at its Sept. 30 meeting, with a focus to support the work of a stellar faculty member whose research programs help to advance understanding of cancer biology or facilitate novel cancer therapeutics.
Dr. Kelliher's scholarly pursuits align with and advance her long-standing interest in the mechanisms of leukemogenesis. Her research laboratory studies oncogene-mediated leukemic transformation and drug resistance in pediatric T-cell acute lymphoblastic leukemia. The exceptional quality of her bench work and scientific discoveries has garnered her external recognition from leading organizations such as the Howard Hughes Medical Institute and the Leukemia and Lymphoma Society.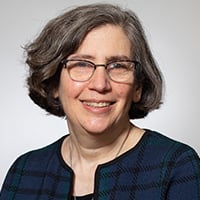 Celia A. Schiffer, PhD, chair and professor of biochemistry & molecular biotechnology, was appointed as the new Arthur F. and Helen P. Koskinas Professor of Biochemistry and Molecular Biotechnology on April 13.
Dr. Schiffer's lab is a locus of activity focused on studying the molecular basis for drug resistance in viruses. Through this research she has developed a new paradigm for avoiding drug resistance in structure-based drug design that likely translates to other diseases. As chair, she leads a large, multi-disciplinary, innovative and extremely productive team of scientists. Schiffer's accomplishments in research and education have been widely honored. She is a Fellow of the American Academy of Microbiology; in 2020, she was recognized with the William C. Rose Award from the American Society of Biochemistry and Molecular Biology; in 2016 she was named by the Massachusetts Society for Medical Research as Educator of the Year; and that same year received the inaugural Chancellor's Award for Excellence in Mentoring.