Page Menu
Graduate School of Biomedical Sciences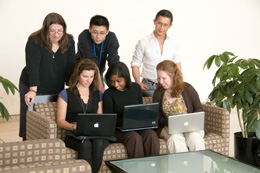 As alumni from the Graduate School of Biomedical Sciences (GSBS) reflect on the excellence and value of their education, many show their gratitude by supporting the school through generous gifts to the GSBS Annual Fund. Contributions to this fund help to provide advancements to research technologies and educational equipment as well as student professional development programs.
Your support enables the GSBS to continue to provide students today and tomorrow with a quality education and innovative research opportunities.
You can make your gift to the GSBS Annual Fund conveniently through our secure online web page or you can mail your check, payable to UMass Medical School, to the Office of Advancement.
For more information about our annual giving program, please contact Ashley Panzarino by email or 508-856-8550.