Page Menu
Exhibitor Guidelines
This year the 2023 RNA Symposium will be hybrid. Exhibitors will be in-person and will also have an online presence on our virtual platform. The platform is available to everyone that is registered for the meeting and will be available for 30-days after the symposium ends.
| | | |
| --- | --- | --- |
| Exhibit Set-up: | Wednesday, June 21st | 10:00am - 3:00pm |
| Exhibit Hours: | Wednesday, June 21st | 3:30pm - 4:30pm |
| | Thursday, June 22nd | 10:25am - 10:55am |
| | | 2:15pm - 3:40pm |
| | Friday, June 23rd | 10:00am - 10:30am |
| | | 2:10pm - 2:40pm |
| Exhibit Breakdown: | Friday, June 23rd | 4:45pm - 6:00pm |
ONSITE EXHIBITS:
Each exhibitor will be provided a 6' table and 2 chairs. You must provide your own table covering. There will be space for a 10x10 pop-up display. Please contact Stacey O'Neil if you require access to electricity and if you would like to ship anything in advance of the symposium. Shipments must arrive no later than June 19th.
VIRTUAL PLATFORM:
The virtual platform will provide you a step-by-step process to customize your booth space. You will also have the option to upload content in the form of documents, external links and videos. You can also list job vacancies at your company. If you have exhibited in the past we can copy over your information from last year.
You will receive a customized link via email to set-up your virtual booth space by May 23rd.
Bronze Booth Options* Silver Booth Options* Gold Booth Options*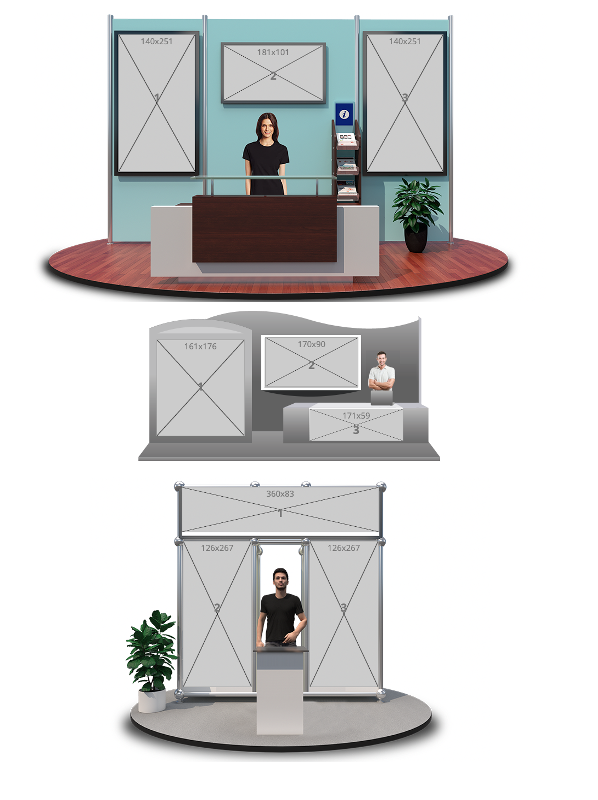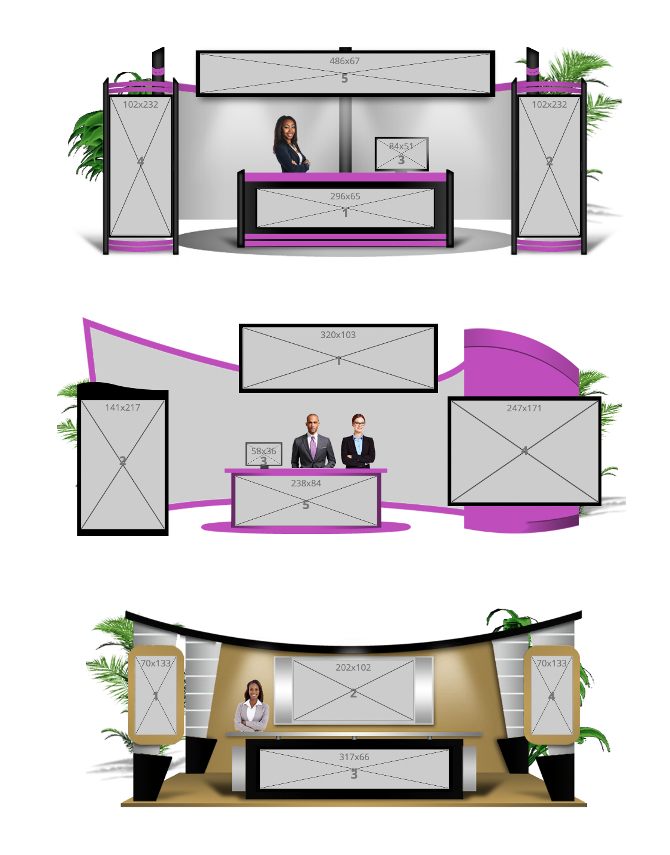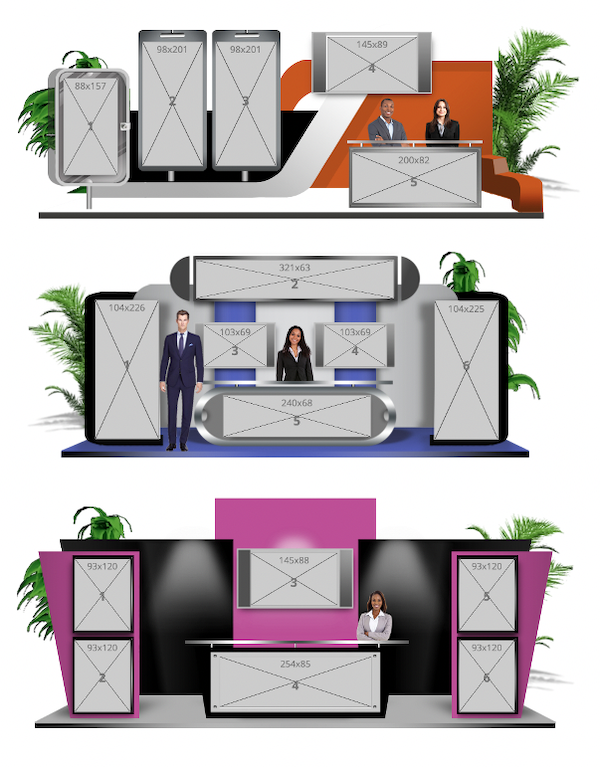 *Scale not to size
REGISTRATION:
All sponsors and exhibitors should be registered prior to the meeting.

QUESTIONS:
Please contact Stacey O'Neil: stacey.oneil@umassmed.edu or Mobile: +1.508.380.6077
Please reach out to rnatherapeutics@umassmed.edu for more information about exhibiting at the 2023 symposium.