Page Menu
ISPE STUDENT CHAPTER
Education and Training:
ISPE Student Chapter
International Society for Pharmacoepidemiology (ISPE) Student Chapter
The International Society for Pharmacoepidemiology (ISPE) Student Chapter provides opportunities for interested students to network and learn about pharmacoepidemiology. The chapter's overarching goals are to foster a strong sense of community among students interested in pharmacoepidemiology and facilitate discussions on recent innovations in pharmacoepidemiologic research and methods. The chapter regularly hosts journal clubs and invites speakers from academia, government, and private industry.
Recent Speakers:
The SISPE chapter assisted in inviting and hosting speakers to give pharmacoepidemiology-related seminars including:
- PQHS Grand Rounds "The Secret Lives of Persons Who Use Opioids" presented by Michael Stein, M.D. on November 4th, 2019
- PQHS Special Seminar "The Intersection of Trauma and HIV Treatment Outcomes: Transitioning to Biobehavioral Approaches" presented by: Monique Brown, PhD, MPH on March 10th, 2020
-PQHS Special Seminar (virtual seminar on zoom) "From Evidence to Implementation: Three Truths and a Mantram" on June 1st, 2020
- PQHS Special Seminar "Emulating the Chronic Hypertension and Pregnancy Trial: What Can We Really Learn from Real World Evidence?" presented by: Mollie Wood, PhD, MPH on November 3rd, 2023
1. Darren Toh, ScD - Developing and applying privacy-protecting analytic methods in comparative effectiveness research. Dr. Toh is an Associate Professor in the Department of Population Medicine at Harvard Medical School presented his research at Umass on October 4th, 2016. Our student chapter also had a meet and greet with the speaker after the presentation.
2. Jay Kaufman, PhD - Breakfast, journal club (Kaufman JS & Cooper RS. Seeking causal explanations in social epidemiology. AJE 1999), and discussions on academic careers in epidemiology and publishing. October 18, 2016.
3. Shirley Wang, PhD of the Division of Pharmacoepidemiology and Pharmacoeconomics at Brigham and Women's Hospital presented her research on Semi-Automated Active Surveillance Methods on November 1st, 2016. Our student chapter also had a meet and greet with the speaker after the presentation.
4. Theresa Shireman, PhD of the Department of Health Services, Policy and Practice at Brown University presented her research on Methodology for Tracking Medication Exposure Over Time on December 6th, 2016. Our student chapter also had a meet and greet with the speaker after the presentation.
5. Dr. Sarah Berry of the Department of Medicine Beth Israel Deaconess Medical Center and Harvard Medical School had a meet and greet on June 27th, 2017 with our ICPE student chapter to share
experiences and exchange ideas regarding research in nursing home settings. She also gave a lecture on accounting for competing risks in aging research and case-crossover study designs.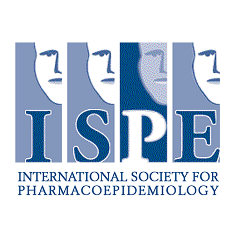 Chapter's Faculty Advisor: Anthony Nunes, PhD and Shao-Hsien Liu, PhD
Student Chapter President: Syed Naqvi, BS
Student Chapter Vice President: Emmanuella Asiedu, MPH
Student Chapter Secretary: Shiwei (Echo) Liang, MA, MS
Student Chapter Treasurer: Melissa (Heeyoon) Jung, MS